Dr. Eidelson has personally performed more than
6000+ Spine Surgeries
Dr. Eidelson has personally treated:
100000+ Patients
---
Top Rated Specialists
At SouthPalm Ortho-Spine you can find the best spinal care and the top doctors. We treat spinal stenosis, pain, herniated discs and all forms of degenerative disc disease.
From simple back pain to advanced and complex surgery, we have the expertise and training to get you back to the life you desire.
Our hand-picked team works to provide an integrated approach to spine care.
South Florida's Expert Team
Our central location in Palm Beach County is nearby for residents from Miami all the way to Jupiter. Fewer than 5% of our patients actually require surgery, but when it's necessary, we work with top hospitals in the area to provide our patients with state-of-the-art surgical technology, and well-trained care staff.
We're dedicated to getting you back to your activities and daily living.
---
---
Patients Come First!
From Pain Management to the most Advanced Surgical Techniques and Treatment, our specialist physicians offer compassionate care.
Our Management team is guided by a leading orthopaedic surgeon. The result? We understand the merits of all available treatments. In fact, Dr. Eidelson has been nationally recognized as A Spine Surgeon Leader.
There's an old story that says that to a carpenter..., every problem is a nail. Some practices turn away patients who are not surgical candidates. SouthPalm is different. Our multi-specialy approach means that we ask ourselves..., how can we help you with your very individual needs? And then we develop an individual and personalized treatment plan that's just for you.
More Experience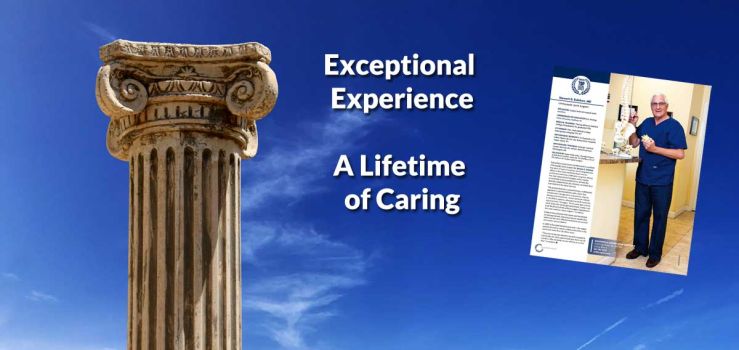 Exceptional & Proven Experience
ALL of Dr. Eidelson's patients are personally seen by Dr. Eidelson on every visit.
ALL of Dr. Eidelson's patients receive his personal cell phone number.
VIP... Without The Fee!
---
Seeking Experienced Board-Certified Orthopedic Spine Surgeon
Exciting opportunity in South Florida's Leading Spine Practice. Call Dr. Eidelson direct at (561) 716-1560 or Click Here for More Information.

Now In New York City
Dr. Eidelson sees patients monthly in New York for non-operative treatment of spinal stenosis and disc herniation. Most patients do NOT require surgery.
Convenient Upper East Side Location. Call the Delray Beach office for information or to make appointment.
(561) 742-5959
Minimally Invasive Surgery Pioneer
You may have heard of one of the many advanced techniques in spine surgery (IPD, LITe, Robotics, Image Guided Surgery). We're familiar with them all, and carefully analyse the best treatment approach for your condition. In fact, Dr. Eidelson was one of the first surgeons in the United States to use the advanced Renaissance™ robotic system.
We continue to innovate and now offer state of art stem cell treatment for degenerative arthritis of the spine and other joints.
See Dr. Eidelson's Publications
---