William G. Molesky BS, DC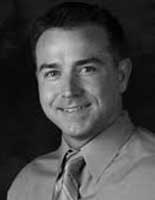 Dr. William Molesky practices Chiropractic Medicine / Acupuncture/ Nutrition & Wellness.
He graduated from Palmer College of Chiropractic in Port Orange, FL with honors and also achieved a clinical excellence award in his graduating class. Upon graduation he received a fellowship from the International Academy of Medical Acupuncture. Dr. Molesky has training in spinal trauma, clinical nutrition and weight loss, postural and exercise rehabilitation, sports training and many other therapies including Acupuncture.
Dr. Molesky treats professional athletes such golfers, football players, wrestlers, and current day film and TV actors. Dr. Molesky enjoys living, breathing, and maintaining an active lifestyle. He seeks to motivate each patient to do the same.
Dr. Molesky uses advanced chiropractic techniques and physical therapy modalities to improve the health and wellness in all areas of patient's lives, whether they are having problems with back pain or neck pain, or just want to start feeling better when they wake up in the morning. Dr. Molesky takes a "whole person" approach in chiropractic care, which means looking for the underlying causes of disease, discomfort, and pain, as opposed to just treating the symptoms. Many seemingly unrelated symptoms often arise from imbalances in the spinal column, and Dr. Molesky will be able to determine the root of the pain and create a personalized therapy and wellness plan to suit each patient's individual needs. Under the supervision of Dr Molesky, patients report higher functioning in all areas of their lives.
He offers the following services
Gentle Chiropractic care
Acupuncture
Laser therapy
Metabolic testing and weight management
Massage
Spinal decompression
Physical therapy

EDUCATION & CERTIFICATIONS
LONG ISLAND UNVERSITY (CW POST CAMPUS) — Brookville, NY
Associates Degree (AS), 1996
NOVA SOUTH EASTERN UNIVERSITY — Davie, FL
Bachelors of Science (BS), 1999
INTERNATIONAL ACADEMY OF MEDICAL ACUPUNCTURE — Carefree, AZ
Fellowship in Acupuncture FIAMA, 2005
PALMER COLLEGE OF CHIROPRACTIC — Port Orange, FL
Doctorate of Chiropractic Medicine, 2006
Licenses, Certifications & Memberships
Board Certified Chiropractor-National Board of Chiropractic Examiners
Acupuncture-National Board of Chiropractic Examiners
Acupuncture-International Academy of Medical Acupuncture
Chiropractic Physician Association of America
Articles From Dr. Molesky
Non-surgical spinal decompression via chiropractic is a great way to restore your back to health. Studies have shown that spinal decompression can effectively treat back pain, sciatica, disk herniations, and other pain conditions.
Chiropractic can help you keep your spine flexible as you age, and help prevent spinal degeneration. Your chiropractor finds those areas of the spine that are beginning to become fixated or immobile, and adjusts them. This spinal adjustment works by stretching the joint capsule and breaking up scar tissue.