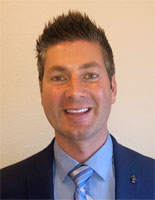 We're pleased to announce that David Eidelson, MD, JD will be joining the SouthPalm Ortho-Spine Institute team effective October 7th, 2019. Dr. Eidelson is a 2nd generation physician, who completed his Residency and specialty training at the University of Texas.
Dr. Eiselson trained as an anesthesiologist, and then subsequently advanced Fellowship Training in Interventional Pain Management. He has a particular interest in the application of current techniques to pain management as it relates to the spine, hips, shoulders, and knees.
We hope you will join us in welcoming Dr. Eidelson to the practice. To learn more, you can follow this link to his biography and CV.
---